On 1 March 2022, we moderated a series of sessions at the Annual Meeting of the AAG on the Digital Growth Machine. Each session yielded a number of suggested "further readings" which we collected here. As promised, here are the citations culled from the chat.
Special thanks to Luis Alvarez León and Jovanna Rosen, who develop the digital growth machine in a forthcoming article in the Annals of the American Association of Geographers. Thank you as well to our excellent discussants who put forth a number of the citations here; in order of appearance, they were John Stehlin, Emma Slager, Katie Wells and Kafui Attoh. Thanks are also due to Agnieszka Leszczynski and Renee Sieber for their provocations throughout the day.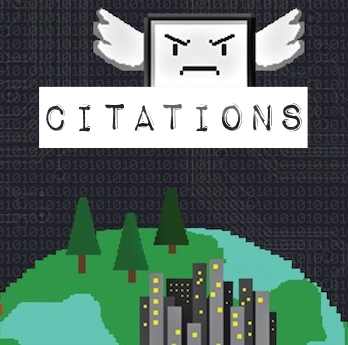 Citations
Avila, R. (2020). Against digital colonialism. Autonomy. (Link)
Brandusescu, Ana and Chan, Alan and Diaz, Fernando and Ferraro, Andrés and Ketchum, Alex and McKelvey, Fenwick and Rhim, Jimin and Rismani, Shalaleh and Sieber, Renee and Sterne, Jonathan and Stevens, Yuan. (2021). Comments on the Toronto Police Services Board Proposed Policy on AI Technologies – Montréal Society and Artificial Intelligence Collective (MoSAIC). (Link)
Carceral Tech Resistance Network. https://www.carceral.tech/
Cohen, D. (2018). Between perfection and damnation: The emerging geography of markets. Progress in Human Geography, 42(6), 898–915. (Link)
Couldry, N., & Mejias, U. A. (2019). Data colonialism: Rethinking big data's relation to the contemporary subject. Television & New Media, 20(4), 336-349.
Gillespie, T. (2014). The relevance of algorithms. Media technologies: Essays on communication, materiality, and society. (Link)
Graham, M., & Dittus, M. (2022). Geographies of Digital Exclusion: Data and Inequality. Pluto Press. (Link)
Kelley, R. D. (2002). Freedom dreams: The black radical imagination. Beacon Press.
Lynch, C. R. (2020). Contesting digital futures: Urban politics, alternative economies, and the movement for technological sovereignty in Barcelona. Antipode, 52(3), 660-680.
Marez, C. (2016). Farm Worker Futurism: Speculative Technologies of Resistance. U of Minnesota Press.
McCann, E., & Ward, K. (2013). A multi-disciplinary approach to policy transfer research: geographies, assemblages, mobilities and mutations. Policy studies, 34(1), 2-18. (Link)
McDuie‐Ra, D., & Gulson, K. (2020). The backroads of AI: The uneven geographies of artificial intelligence and development. Area, 52(3), 626-633. (Link)
Ponder, S. (2022). Economic Geography Specialty Group Keynote Lecture: "Reimagining Public Finance for Climate and Racial Justice." (Link)
Rodriguez, A.D. (2022). Discussant, Critical Geographies of Education Keynote: "The Long Struggle for Black Education, and Abolition." (Link)
Segura, M. S., & Waisbord, S. (2019). Between Data Capitalism and Data Citizenship. Television & New Media, 20(4), 412–419. (Link)
Simpson M. The annihilation of time by space: Pluri-temporal strategies of capitalist circulation. Environment and Planning E: Nature and Space. 2019;2(1):110-128. (Link)
Temenos, C., & Lauermann, J. (2020). The urban politics of policy failure. Urban Geography, 41(9), 1109-1118. (Link)
Thatcher, J. E., & Dalton, C. M. (2022). Data Power: Radical Geographies of Control and Resistance. Pluto Press. https://doi.org/10.2307/j.ctv249sg9w
Valverde, M., & Flynn, A. (Eds.). (2020). Smart Cities in Canada: Digital Dreams, Corporate Designs: Independent experts analyze often-controversial schemes from Nunavut to Montreal to Toronto's failed Sidewalk Labs waterfront scheme. James Lorimer & Company.
Vinsel, L. (2021). You're Doing It Wrong: Notes on Criticism and Technology Hype. STS News. (Link)
Wells KJ, Attoh K, Cullen D. "Just-in-Place" labor: Driver organizing in the Uber workplace. Environment and Planning A: Economy and Space. 2021;53(2):315-331. (Link)
Wilmott, C. (2020). Mobile mapping: Space, cartography and the digital. Amsterdam University Press. (Link)
Wylie, B. (2020). In Toronto, Google's Attempt to Privatize Government Fails—For Now. Boston Review. (Link)

Zheng, Zhibin and R. E. Sieber. 2022. Putting Humans Back in the Loop of Machine Learning in Canadian Smart Cities. Transactions of Geographic Information Science. 26, 1: 8-24