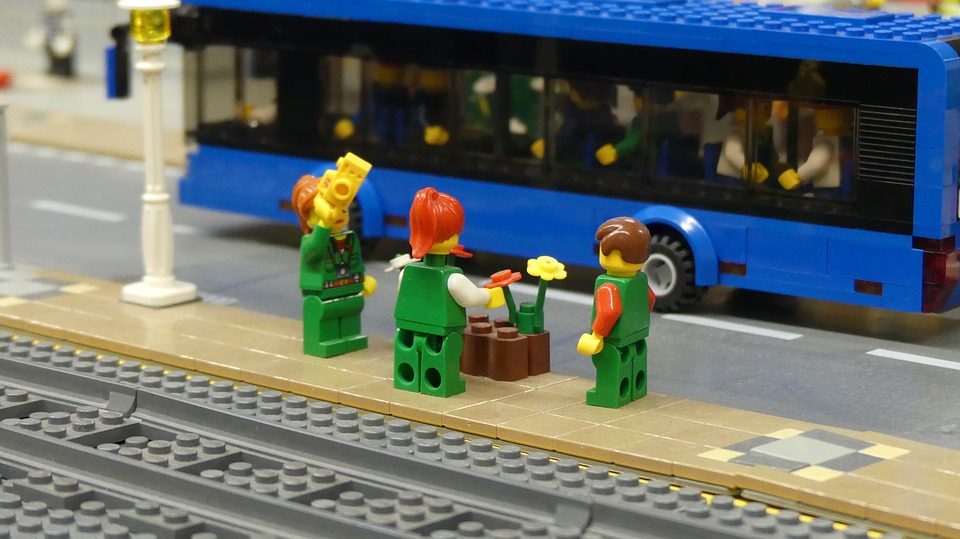 Alongside my research on Baltimore's bus system, as well as my larger interest in urban mobility infrastructure, spatial inequality, and the circulation of transit planning "best practice", I have been wondering what de-commodified transportation might look like. What does public transit look like in a world without wage labor? What would a transportation system oriented primarily around social needs, rather than economic ones, be like?
Transportation and the Logics of Capital
Last fall, in a seminar called Logics of Capital, taught by Dillon Mahmoudi here at UMBC, I decided to zoom out a bit and learn more about how transportation presently serves capitalist imperatives. Capitalism, by generalizing the wage relation and centralizing production – thus taking it out of the home and the village – also brought forth the commute and the transportation industry as we popularly understand it today. Marshall Feldman (1977 p. 34) neatly illustrates the commute's historical contingency: "It is perhaps possible to imagine feudal serfs commuting to the land they are tied to, however such a situation seems unlikely". The transportation industry "sells change of location, whether of labor power or commodities, as its product (Harvey, 2007 p. 584).
When conducted along railways and paved roads, the product of the transportation industry is fairly consistent and predictable. This predictability has its origins in the 18th and 19th centuries, when along with the industrial revolution in production there was an attendant industrial revolution of the means of movement (Bowker, 1995). Transportation became regularized, journey times became predictable and passengers would depart and arrive at standard intervals, operationalizing the standardized and absolute representation of the world pioneered by the cadastral survey map in the preceding decades (Bowker, 1995).
Marx called the regularization and speed of movement enabled by railways "the annihilation of space by time" (Marx in De La Haye, 1980). Since the advent of the transportation industry, the question hasn't been "how far is the market or workplace" but rather how quickly it can be reached (Harvey, 2018 p. 584). The elimination of spatial barriers to enable the mobility of labor power and commodities, however, requires a vast array of immobile physical infrastructure (Harvey, 2018). This infrastructure is "highly vulnerable to place-specific devaluation" (Harvey, 2018 p. 588) and to maintain their value would place limits on "the further expansion of value." The movement of jobs from the urban core to suburban office parks, for example, has greatly devalued railroads and other transit modes that serve the central business district of a given metropolitan area. This inherent vulnerability means the state is usually on the hook to furnish this infrastructure; "capital preserves its flexibility while whole cities or regions may be left with roads, buildings etc. that are still perfectly usable but no longer profitable." (Feldman, 1977 p. 41-42). Additionally, its role as a factor in the accumulation of surplus value means its social usefulness will always be subordinate to its role in exchange production (Enright, 2020).
Towards non-capitalist transportation
There have been suggestions in the scholarship of what de-commodified, non-capitalist transportation might look like; or at least how to go about realizing it. In a 2020 essay for Society and Space, Theresa Enright details three modes of "commoning transit" enacted by transit activists and workers. She highlights instances where the received role of transportation as a factor of surplus value production, governed according to a transparent conception of space (McKittrick 2006) and through which an "ideal" able-bodied rider naturalized, is challenged. The appropriation of fare collection infrastructure by NYC's Swipe It Forward campaign, along with calls to abolish fares entirely by fare free transit campaigns in Toronto and Santiago are, for Enright "necessary steps toward the socialization of urban life."
Mind the doors, beep beep
Jimothy Lacoste's celebration of Transport for London's rail services, "Subway System," also subverts many of our received notions of what transportation should be, pointing to potential social transit futures. The song's video contrasts emblems of the drab day-to-day commute which characterize most transit use with wonder and disorder. Throughout the video, Jimothy is out of place and unruly, whether he's dancing in the liminal space alongside the railroad right of way in a London suburb or riding a shared bike through a pedestrian tunnel.
Jimothy dances aboard trains and roosts in the space between two escalators. Rather than taunting the largely inattentive commuter riders, Jimothy is offering them a glimpse of a mode of travel completely divorced from production and consumption. In one scene, rather than acquiesce to digitized automated fare collection, Jimothy attempts to pay with cash, tapping a pile of pound notes onto a fare gate's NFC sensor. The system glitches and he enters the system, throwing pound notes everywhere. Just as Jimothy disrupts the circulation of value through the commute, he also disrupts the circulation of value in the money form.
In future posts here, I will continue to engage with critical transportation and mobility scholarship alongside representations of transportation from pop culture, progressive mobility policies and social movements around transit systems. My hope is to generate and contribute to existing conversations about social transit, the mobility commons and mobility justice.
Photo by kisistvan77 on Pixabay.
References
Bowker, G. C. (1995). Second nature once removed: Time, space and representations. Time & Society, 4(1), 47-66.
De La Haye, Y., Marx, K., & Engels, F. (1980). Marx and Engels on the means of communication: The movement of commodities, people, information and capital : a selection of texts. International general.
Enright, T. (2020, October 8). Commotion. Society and Space. https://www.societyandspace.org/articles/commotion
Feldman, M. M. A. (1977). A Contribution to the Critique of Urban Political Economy: The Journey to Work*. Antipode, 9(2), 30–50. https://doi.org/10.1111/j.1467-8330.1977.tb00709.x
Harvey, D. (2018). The Limits to Capital. Verso.
McKittrick, K. (2006). Demonic Grounds: Black Women And The Cartographies Of Struggle. Univ Of Minnesota Press